Design Statement
THE HAUNTING OF HILL HOUSE

The Haunting of Hill House cover and illustrations utilize optical illusion to reference the disorienting cycle of events that transpires within both the walls of Hill House and the confines of the characters' own minds.

ILLUSTRATION | PHOTOGRAPHY | CONCEPT | DESIGN
FOUNDATIONS ZINE

Completing the Foundations I and II courses at the end of their first year is a major milestone for the students enrolled in the SCSA's Department of Art + Design. In celebration of this achievement, each student received a zine brimming with insight from upperclassmen and compelling illustrations, as well as tradable stickers to encourage community and a sharpie to add some of their own favorite staples from the Rainey Fine Arts Building.

ILLUSTRATION | CONCEPT | DESIGN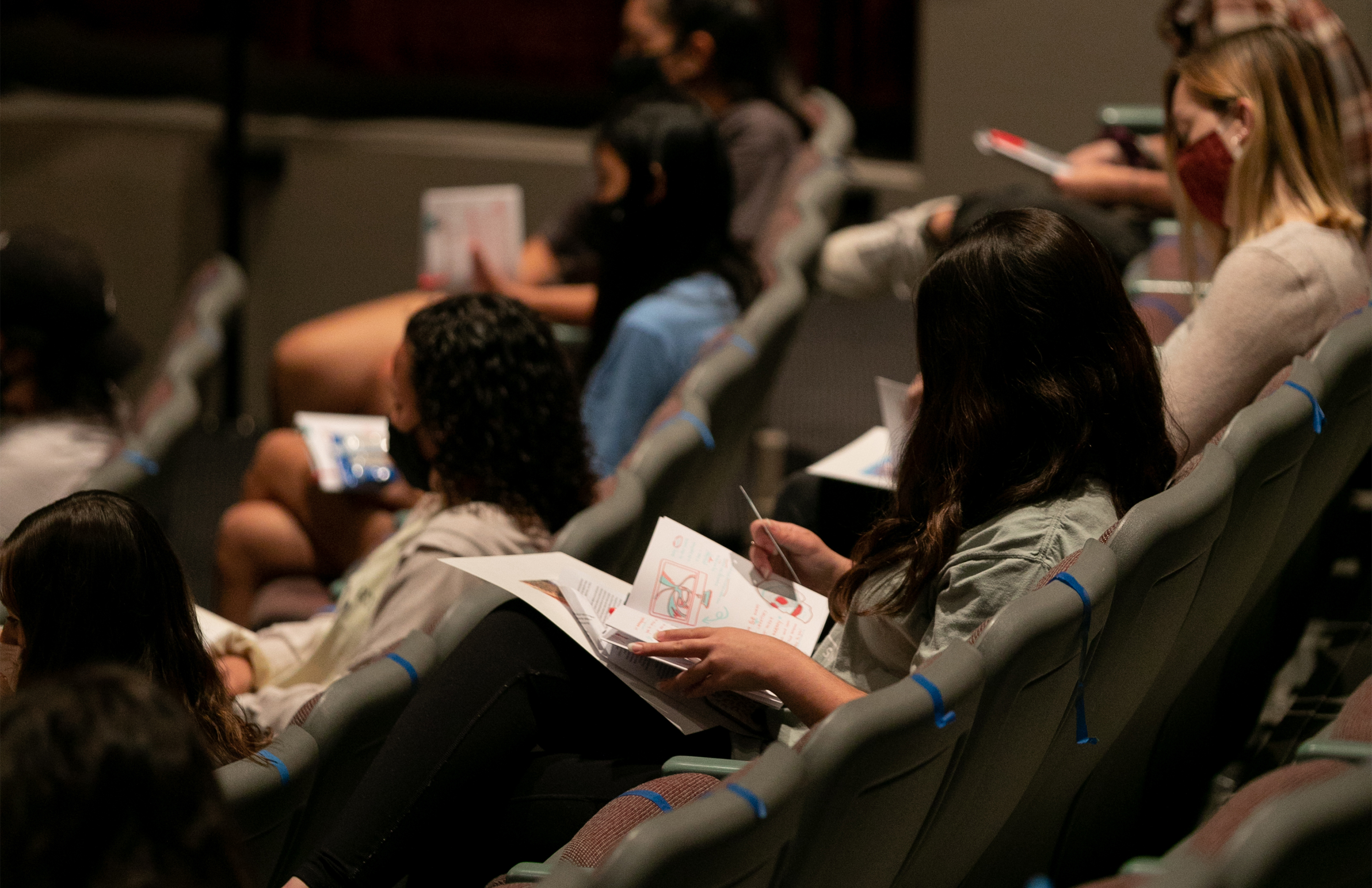 ROOTS MATTER
The Roots Matter campaign advocates for local flower farmers by addressing the harmful yet unrecognized chemicals often used on corporate or imported flowers in order to challenge a new generation of consumers to question their familiarity with this crop.

ILLUSTRATION | COPYWRITING | CONCEPT | DESIGN

DRIFT
The Drift device pairs with the Drift app, enabling its users to quickly record or doodle their shower thoughts. Drift's specialized casing protects it from water and condensation while its unique shell allows the device to be easily attached to or removed from the shower wall.

PROTOTYPE DEVELOPMENT | UX/UI | CONCEPT | DESIGN

THE BACK CORNER
To the wanderers and quiet kids, the drifters and dreamers, the visionaries whose feet were never destined to touch the ground–may you be enchanted with every corner of the world and get lost in the beauty of your own minds.
Read
BOOKBINDING | PHOTOGRAPHY | COPYWRITING | CONCEPT | DESIGN